I was cruising the dressers-for-sale part of Craigslist. The kids need a new dresser but I haven't really saved for one, but it never hurts to look, right?
And there it was….FREE!
Had a garage sale this past weekend and it didn't sell, so it is free to who ever wants it. First come first serve. I won't reserve it or hold it for you. We don't have a space for it. It is sitting out front. Enjoy
Now, If you know anything about free stuff on CL you know that you are never guaranteed that it will still be there, or if you will really want it once you get there! I mean, do the drawers open? Does it have a hole in the back? Is there any real wood on it?
My hope was that the dresser looked nice and they tried to sell it in a garage sale. If they tried that then it had to be worth something…maybe…
Anyway, I emailed them to see if it was still there and looked up the address. It was in a little town 17 minutes away. But for most of the people in my city it would be a lot further away, and for my experience of getting rid of stuff on CL, you get everyone wanting to come at 4 or 5pm.
So I piled the kids in the van (hoping it would fit in the back if it was there) and headed out.
It was there! And someone pulled in to get it just as I was pulling out! Phew! Made it just in time! I got his number in case I didn't like it I could call him and give it to him.
The dresser in the picture is not exactly what it looks like. Take that picture times about 400% ugly and you might get the idea:
…It is almost 100% fake wood, the drawers that look like they have panels on them don't, it is all painted on there. and the top is slightly warped.
Not to mention the tons of spiders and even a live beetle that came with it…in my van…
yay!!!!
So I stopped by Lowes on the way home and got some primer and a whole gallon of black paint. I wasn't sure what color I wanted to paint it in but so far all my furniture I've repainted has been black and I was out of black paint, so I figured I could do black and see how I liked it. Plus we have a table and chairs that need a coat of black paint. (Even though my 3 year old wanted to paint it blue like the color of his room…)
Oh the joy! I found primer when I got home so that is $6 I get back! and I found sponge rollers I had picked up so that is $7 I get back! So the $15 for the paint is all that is going into this "free" dresser, and I will use it for more than just the dresser (a little quart of paint cost $11…I'm too practical to do that!) oh, and the spray paint for the handles was $3.95.
I sanded the wood down with 220…making sure it was 220. Don't want to make the same mistake 2 times!
I started by spraying with a kilz primer. This I think really helped painting the fake wood though I would use something cheaper than Kilz. It is just what I had on hand.
I took all the knobs off and spray painted them silver. They looked a bit retro before, after I painted them they looked more castle-like. Anything was nicer than before!
My daughter decided to "help".
I took two days to finish it so I didn't do too much at a time (ready for this baby to be
here
so I don't have to act like this anymore!)
Final product!
Now remember.
It went from this:
To this:
I'd say that's a success story. And yes, I took that plastic bin out. It will now hold all the baby stuff!
So it is good to know that you can use real junk and poor quality stuff and make it work. Though I'm still keeping my eye out for a good dresser, this is a step up from the last one. And I might even resell it when I'm done with it. Get my paint cost back at least!
I just found this article over at Altar'd designs. It is fabulous! I so wish I would have had this info when I was painting my dresser!
Link to: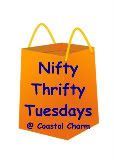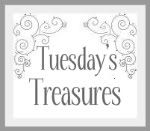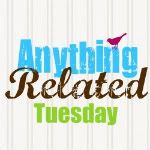 And: Anything Goes